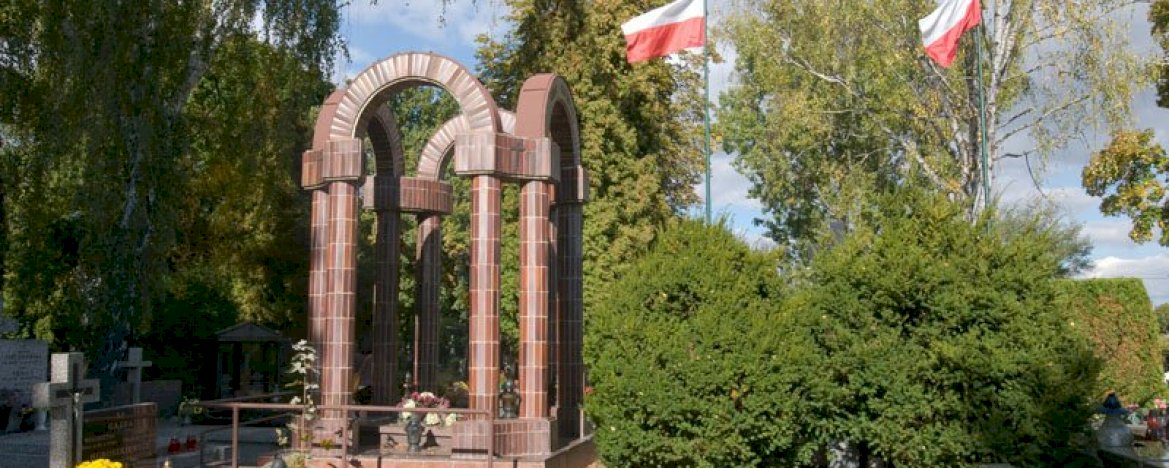 A Parish Cemetery in Jabłonna
In the parish cemetery in Jabłonna, the tragic events of the 20th century are intertwined with the sad history of the Jabłonna commune and of Poland. Here lie the ashes of 39 Polish Army soldiers who fell in the battle of Jabłonna on September 10, 1939. They were mostly riflemen from the famous 21st "Children of Warsaw" Infantry Regiment. In 2001, the urns containing soil from Katyn, Monte Cassino, Loreto and Arnhem were interred in the grave. In addition, a commemorative and symbolic plaque was unveiled in memory of the fallen soldiers of the 7th Company of the 2nd Home Army Battalion and the officers of the 2nd Balloon Battalion, killed in Katyn, in 1940, by the NKVD (People's Commissariat for Internal Affairs of the USSR).

In the cemetery, two Polish Home Army officer cadets were laid to rest: Mieczysław Stępnowski alias Alfa and Stanisław Felicki alias Skiba of the 2nd Battalion from Jabłonna.There is also the grave of some 400 Soviet soldiers who died of starvation in the Nazi sub-camp in Bukowo.

In the cemetery, the remains of 18 people who were executed by a firing squad in June 1943 in the surrounding woods were buried. They unknown prisoners of the Pawiak prison. In the main avenue, in a family grave, the ashes of the lieutenant of the Home Army, Mieczysław Kiełbiński alias Fidelis (1923-2002), recipient of the War Order of Virtuti Militari, wounded at the Ba tle of Jaktorów. In Jabłonna cemetery, the remains of Major Leon Ulatowski were laid to rest, distinguished soldier of the Polish Legions, and commander of the 36th Infantry Regiment of the Academic Legion, who was awarded the Silver Cross of the War Order of Virtuti Militari for his participation in the Battle of Kostiuchnówka in 1916.
---