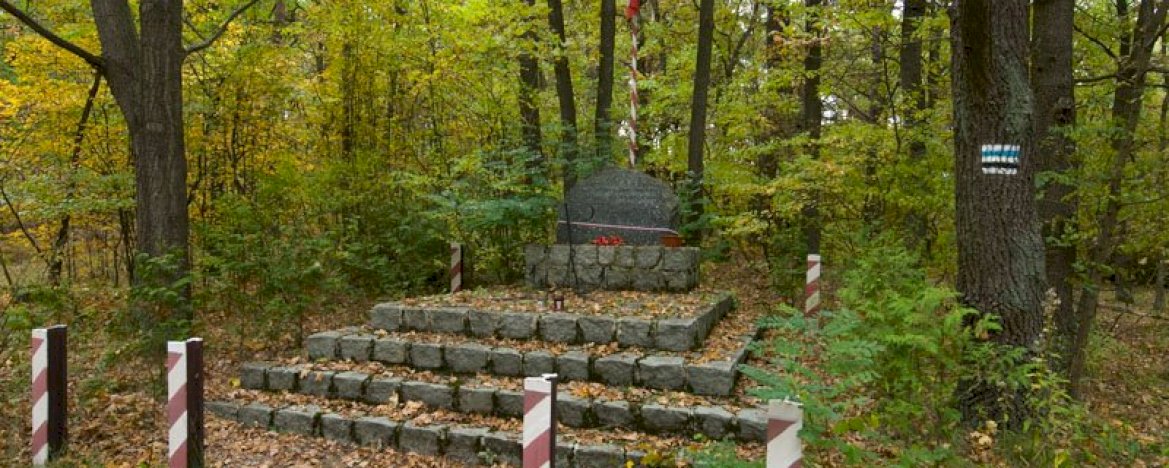 An obelisk commemorating the murdered in the years 1939-1945 in Chotomów – Modlińska Str.
The stone obelisk, unveiled on October 14, 1973, stands out from the surrounding area. It is situated behind the village of Chotomów, about 4 km away from Jabłonna, along the route No 630. The obelisk commemorates the victims murdered and killed by Nazi firing squads in mass executions in the Chotomów Forest, including many prisoners of the Pawiak prison in Warsaw.

The Monument was designed by Stefan Konrad Dobrowolski, the author of the Monument to the Heroes of the Fight for Polish independence in the years 1939-1945 set up in Chotomów.

The obelisk, funded thanks to the efforts of the Society of Fighters for Freedom and Democracy from the Chotomów District, bears the following inscription: This sacred soil is imbued with the martyr's blood of those murdered and killed by firing squad in mass executions during the Nazi occupation of Poland in the years 1939-1945. Chotomów, 1972.
---