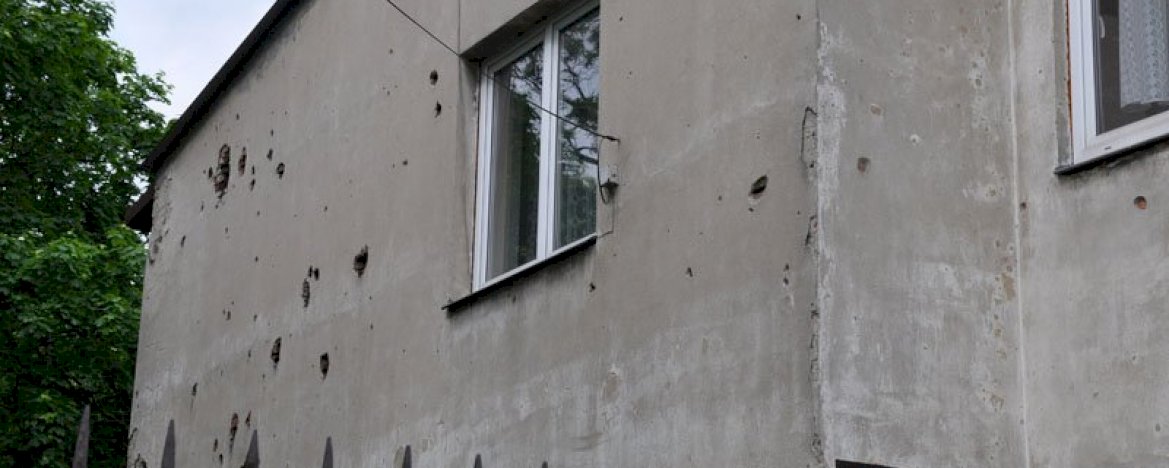 House with traces of shelling during the struggle for Jabłonna in 1944 in Jabłonna in Buchnik
In the vicinity of the roundabout, which now links the ring road of Jabłonna with Modlińska street, in 1944, the fate of the Polish attack on Jabłonna was decided. The building on Modlińska street was the very scene of those events. There are traces of shelling still visible on the walls even today (in 2013), reminding us of the fierce fighting which took place in Buchnik, situated on the border with Jabłonna.

At the end of October 1944, the first Polish Army fought a tough battle here with the Nazi SS Division "Totenkopf". When the struggle came to be led by tanks, the Polish infantry managed to take up new positions in Buchnik. For several days in late October and early November 1944, the soldiers were engaged in heavy fighting to capture Jabłonna.
---