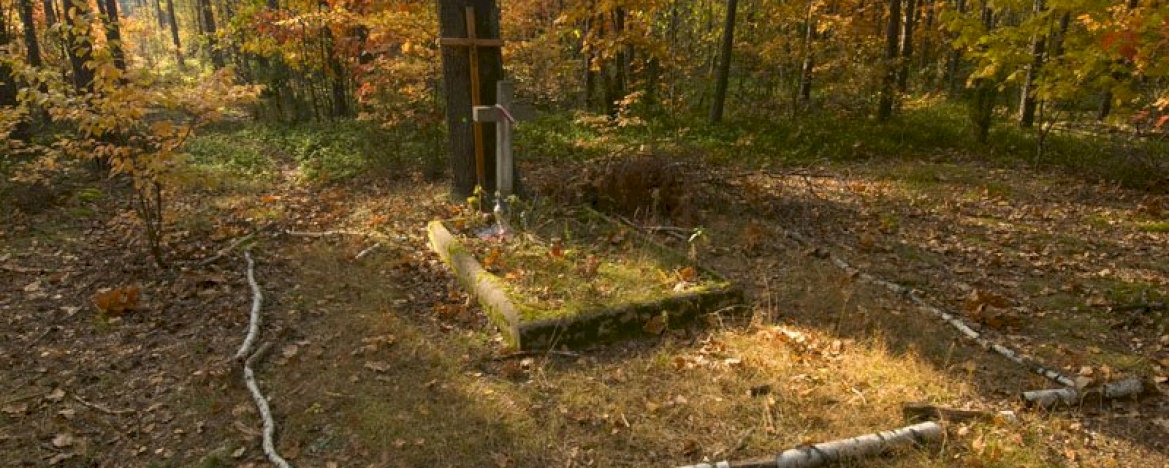 The Mass graves of the nameless victims of German genocide in Legionowo Forests in Jabłonna - 21
Over the years, the forests of Legionowo have witnessed heavy fighting and brutal Nazi massacres of civilians, but they also gave shelter to the insurgents of the Polish Home Army (Armia Krajowa, AK) and to the communist partisan troops of the People's Army (Armia Ludowa, AL) stationed here. The forests of Legionowo gave also shelter to people from neighbouring villages chased and hunted by the Nazis. While meandering through the woods, we can come across many unknown graves. Even though the bodies were exhumed after the war, some of the graves have remained in the forest, surrounded by respect and provoking reflection.

On our route we can find a grave surrounded by a concrete foundation with a concrete cross.

While passing by the graves, let's stop for a moment in silence to ponder over the fate of those nameless... who gave their lives...
---