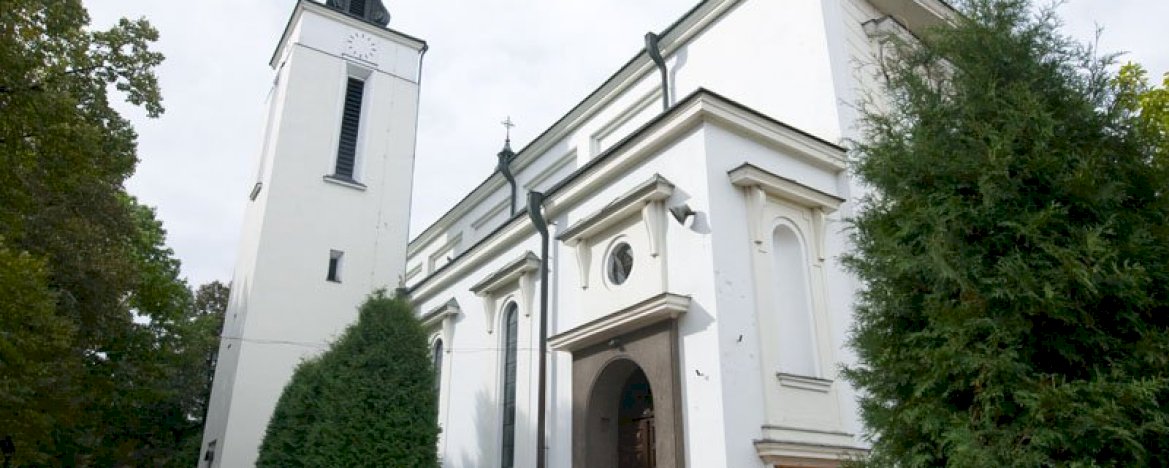 The Parish Church of Our Lady Queen of Poland in Jabłonna – Modlińska 105 Str.
The building of the present-day church in Jabłonna was built in the years 1948-1954 and was designed by Zbigniew Chwalibog and Boleslaw Gierych. The technical supervision was conducted by Col. Eng. Kazimierz Kowalski, a former officer of the 2nd Railway Combat Engineers Regiment from Legionowo. The temple was built thanks to the efforts of Fr Józef Abramowicz, for many years a distinguished pastor (years 1945-1987). It was established on the site of the completely destroyed pre-war church.

In the church there are plaques commemorating the fallen soldiers of the 2nd Jabłonna Battalion of the 7th Home Army District "Obroża" ("Collar") and the people executed by the Nazi firing squads in the Palmiry Forest in February 1940.

In 2012, inside the temple, a plaque commemorating the Count Maurice Potocki, the last Lord of Jabłonna and a Polish Home Army officer during the World War II.
---