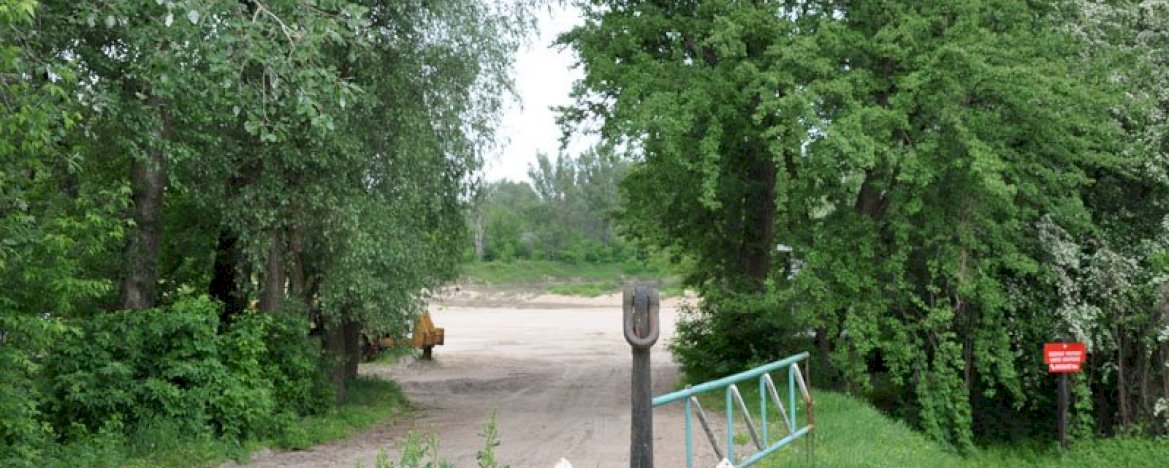 The Place where the battalion 'Znicz' crossed the Vistula River to join the Kampinos group in Jabłonna
(present area of gravel pit)

Following the expiry of insurgent operations in Legionowo and its surrounding areas, upon the call of the Warsaw Uprising commanders, in the first days of September 1944, the commander of the 1st Region "Marianowo-Brzozów", Lt. Col. Roman Kloczkowski alias "Grosz" decided to send some troops to Kampinos Forest. On September, 6th, the mobilized insurgents gathered in Choszczówka where the battalion was formed, led by first lieutenant Boleslaw Szymkiewicz alias 'Znicz' ('Torch'). The battalion included: the military unit of first lieutenant 'Znicz' of the 1st Legionowo battalion, the Military Subversion Division of second lieutenant Stefan Ziembiński alias "Soplica", the 7th Platoon of the 2nd company of the Jabłonna battalion under the command of the officer cadet Stanislaw Sękowski alias "Michał" and the platoon of insurgents from the Praga district, brought by cadet officer Mieczysław Kiełbiński alias "Fidelis". The battalion "Znicz" newly formed, then had about 220 armed soldiers, equipped with rifles, pistols, hand-held machine guns and anti-tank rifles.

The organization of the crossing of the Vistula River was entrusted to second lieutenant "Soplica". The 'Znicz' Battalion then set out alongside the train tracks Warsaw- Legionowo, across the forest to Bukowo, across the road joining Buchnik and Bukowo towards the Vistula River and at approximately 9 p.m. they reached the bank of the river. Around midnight, they received the information that the boats prepared by the fishermen had been destroyed by the Germans with grenades. In such a situation, before dawn, the battalion crossed the river, landing on the island in the middle of the Vistula – Kępa Burakowska. The insurgents, hidden among the German river patrol boats, waited all day long.

On September 8, after midnight, the soldiers were rescued by boats and safely disembarked on the left bank of the river. In the morning, the military unit of Lieutenant 'Znicz' reached the forest, and around noon, they reported to the commander of the Kampinos Group.
---