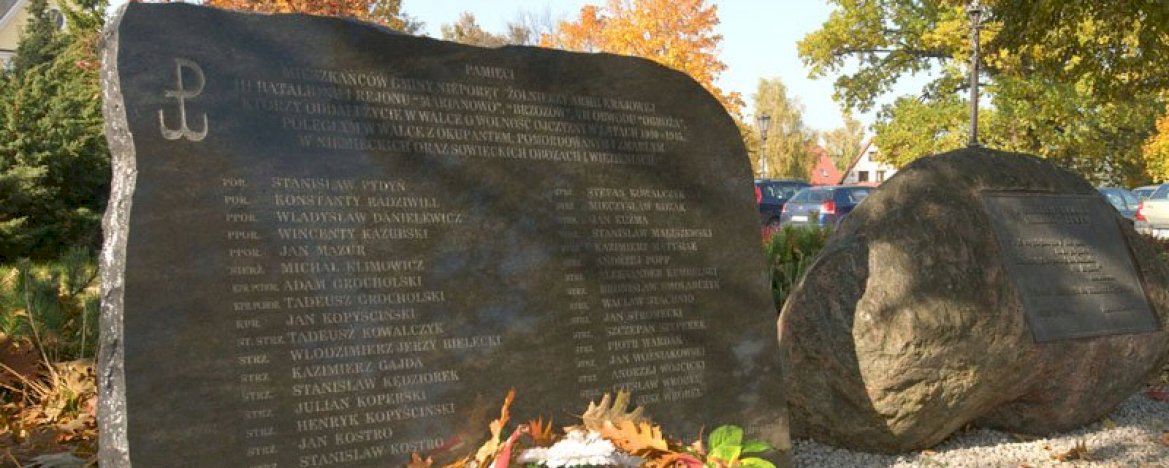 The Polish Home Army soldiers memorial plaque in Nieporęt on the Liberty Sq (Plac Wolności)
The commune of Nieporęt established a commemorative plaque, in memory of the Polish Home Army soldiers – fallen, murdered, or missing – those who were sent to the Gulag for their struggle for independent Poland and who never returned from Soviet prisons. The commemorative plaque bears the names of the fallen and murdered soldiers from the Nieporęt commune and the surrounding areas.

By the memorial plaque, located in the centre of Plac Wolności ('Liberty Square'), every year, anniversary celebrations are held. This is in addition to the memorial plaque placed in the porch of the parish church in Nieporęt, which is dedicated to the memory of the fallen and missing soldiers of the Third Home Army Battalion from Nieporęt, "Marianowo-Brzozów" District, funded by the Polish Home Army Ex- Servicemen Association.
---