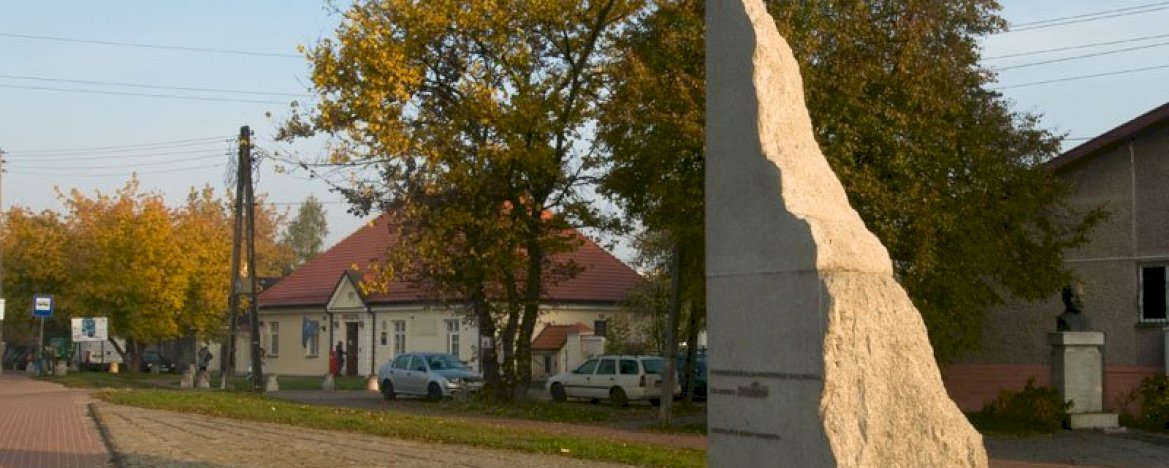 The Statue of gratitude for the pontificate of Pope John Paul II and the "Solidarity" movement legacy in Jabłonna
(At the intersection of Modlińska and Szkolna streets)

The monument is destined to commemorate the pontificate of John Paul II and to express gratitude for the tribulations of the "Solidarity" movement and for Poland's recovery of sovereignty.

It was designed by a team of graphic artists led by Edward Kolakowski, PhD. The characteristic smooth walls relate to the cornerstone and represent stability, characteristic for the teachings of the Holy Father and for the achievements of "Solidarity" movement. The inner part of the monument is there to reflect one of the Tatra rocks, which Karol Wojtyla often viewed himself. On the monument, the words of Karol Wojtyla, the eminent Pole, were engraved, reflecting the meaning of human solidarity and its spirit which is so important in building social life: Solidarity means the one and the other, and if there is a burden, the burden shall be carried together, by a community. So never: one against another.

The obelisk, which was funded by commune of Jabłonna in 2008, was consecrated by the Archbishop Sławoj Leszek Głódź, the Bishop of Warsaw-Praga Diocese.
---